The building sector accounts for over 25% of today's energy-related carbon emissions. Emissions related to commercial buildings, including hotels, restaurant chains, and hospitals, and further expected to rise with increased urbanization and higher standards of living. During its operational life, such facilities generally consume energy in various forms, such as electricity and gas, to create a comfortable, healthy, safe, and productive environment.
Typical Energy Flows in a Commercial Building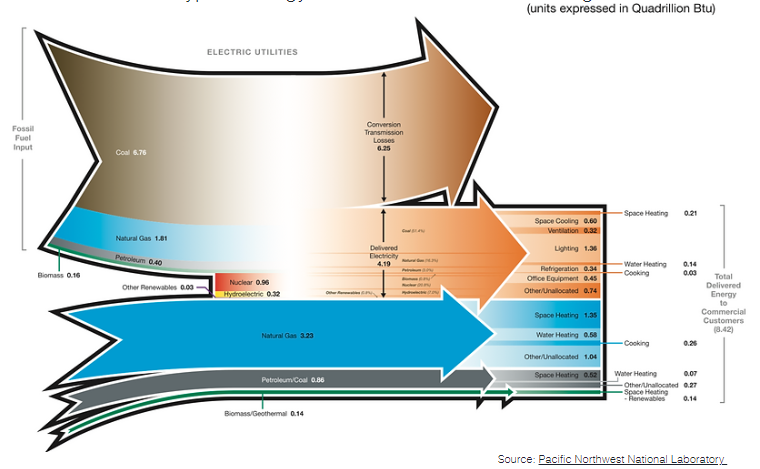 At Athena, we provide a wide range of technologies that can play a critical role in reducing loads, enhancing energy efficiency, and reducing carbon emissions in commercial facilities. Our solutions empower facility managers to simultaneously reduce internal load, such as from lighting and HVAC systems,  well as reduce external load through roof materials such as OPVs. ​
Discover our solutions below and get in touch to discuss which solutions are the most suitable for your facility: